Start with us in the planning phase of your project. Let us review your products and walk through your assembly process.
Ramco brings a strategic mindset to your requirements and we will engineer accordingly. It's a partnership. For your specific fastener needs; we bring skill, experience, and resources in lock nuts, weld nuts, pierce/clinch nuts, engineered components, pinion nuts, and small stampings—as well as stamped assemblies, installation tooling, and nut forming.
Product-engineering teams can work with you on any application, product, or standardization need. Application engineering is a specialty, with our accredited staff in chemistry and physics, technology, construction, and production. Our customers can rely on our proven experience on-site for immediate problem solving at your facility. We will find opportunities to increase reliability, improve function, and reduce total in-place costs.
Product engineering includes services in:
Product Evaluation

Reducing Complexity

Material & Finish Evaluations

Reduction of Total in-place Costs

VA/VE Line Walk Expertise
Torque Tension Analyses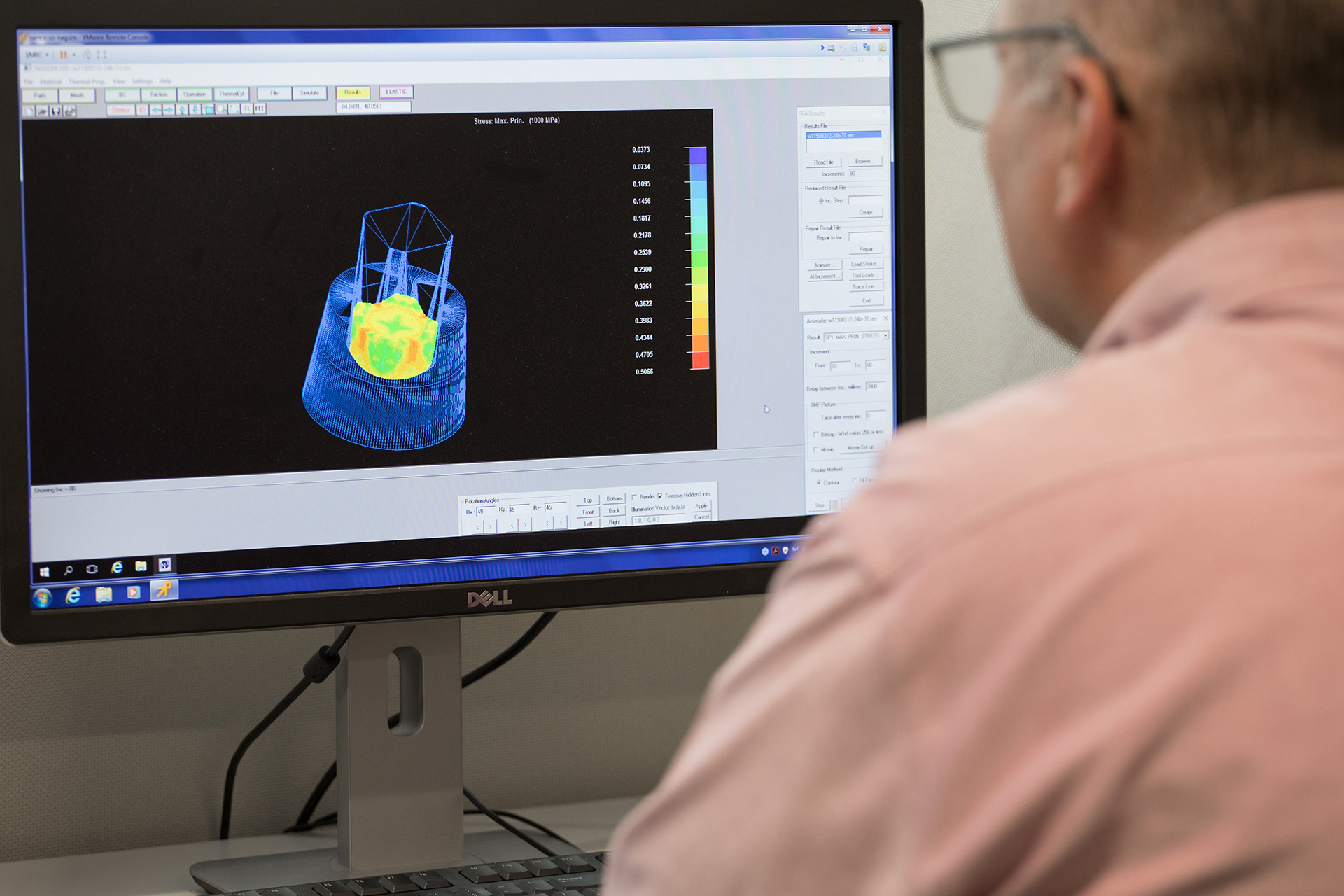 Production Engineer utilizing forming analysis software for die design verification