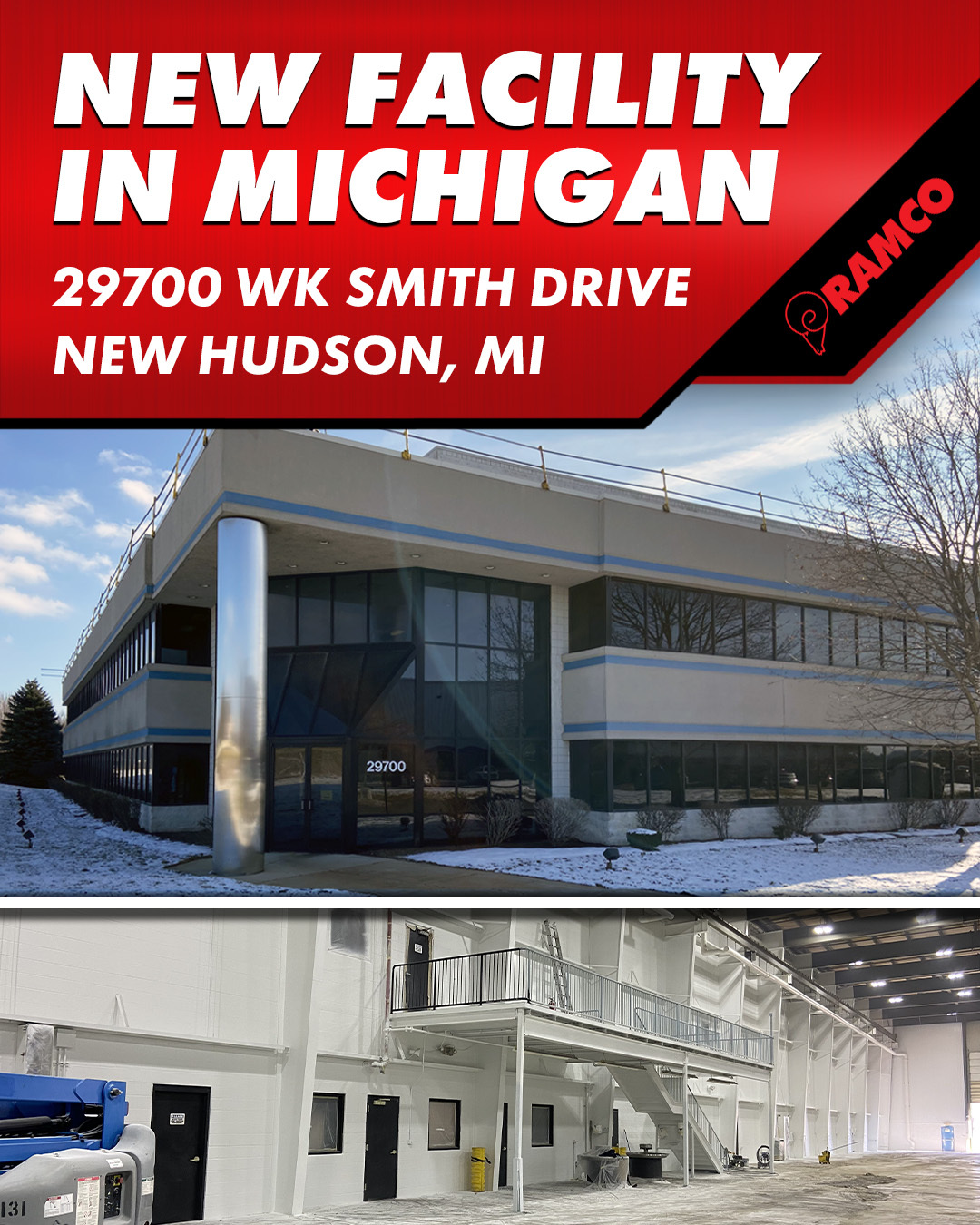 Ramco is proud to announce that we're expanding our Michigan operations into a new facility in New Hudson.
With approximately 50,000 square feet of space, this move will help us pick up efficiencies by combining three buildings into one. This is an important step towards our ongoing efforts to improve our operations, streamline our processes, and better serve our customers. It will also be a welcome transition for our employees, who will get to work in a newer facility with expanded meeting, office and research spaces.
Our new Michigan facility will continue to serve as Ramco's home for machining expertise. Ready to contact us for your next machining project?